Newleaf Plantation Berhad is tapping into China's rm4.8 billion durian market
The durian market in China is growing exponentially. Fresh imports of durians in China reached USD 1.1 billion in 2016 with an average increase in value of 26% a year, despite the fact that only 1% of China's 1.3 billion population have tasted durians. The skyrocketing demand saw durians become China's second-most imported fruit, behind only cherries, with prices rising to up to USD 17 per kilogram for our much coveted Musang King durians.
The Musang King durians' popularity in China can be perfectly summed up at the Malaysian Durian Festival held in Nanning in 2017. Over 165,000 people flocked to the event, with some willing to drive more than 5 hours from other provinces just to have a taste of the famed King of Durians. Approximately USD 585 million worth of durians were sold at the 2-day festival.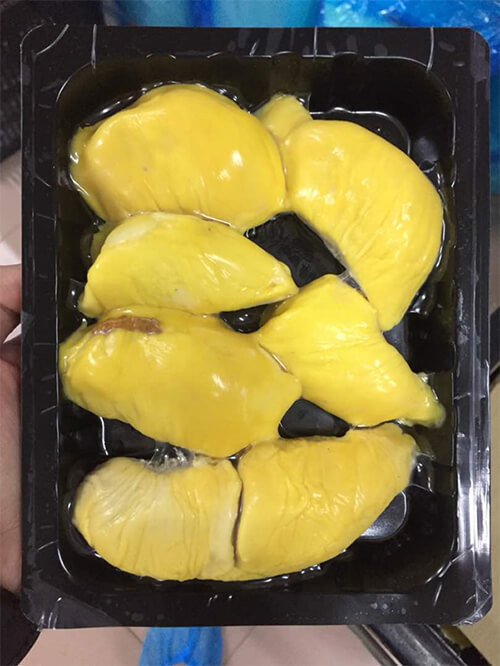 With the recent agreement signed between China and Malaysia, which will grant clearance for the latter to export frozen whole durians to the former, the durian market in China is projected to expand even more tremendously for Malaysian durians. The previous agreement, signed in 2007, only allowed the exportation of Malaysian durians in pulp and paste forms.
Seeing how lucrative yet underdeveloped the durian industry is in Malaysia, Newleaf Plantation Berhad makes it its mission to bring Malaysian durians to the global stage by opening up international business opportunities. Newleaf is a complete agriculture company that not only specialises in the cultivation of durians, but in the exportation, trade, manufacture and retail of the King of Fruits as well.
"Over the past 20 years, Malaysian durians is only farmed to meet local demand. With China expecting to open its market to Malaysia durians, we will see a surge in demand soon. This also means that more players will be joining the industry soon, which will allow Malaysian durians to compete with Thailand in the global arena," said Kenny Wan, Managing Director of Newleaf.
Newleaf's new 1,000-acre plantation in Pahang, where the company is cultivating Musang King and Black Thorn durians, is expertly managed using the industry's leading agricultural practices and new farming techniques such as a fall-prevention roping system to secure the fruit's grade and value; strategic fencing and netting to minimise loss of harvest; comprehensive irrigation system. Newleaf also applies innovative technology in plantation management where every tree comes with an individual QR code for better and more efficient plantation management.
Newleaf has started exporting durians to China, using a state-of-the-art nitrogen freezing technique to keep the fruit fresh for up to 18 months. Doorstep delivery in major cities like Guangzhou, Shenzhen and Hong Kong is also offered to make durians more accessible than ever.
To discover more about Newleaf and its innovative share-farming programme, kindly email enquiry@newleaf.com.my.
Media article link : https://www.theedgemarkets.com/content/advertise/newleaf-plantation-berhad-is-tapping-into-china-rm4.8-billion-durian-market