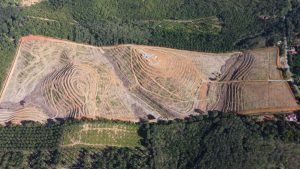 Newleaf's latest durian plantation development, with over 56 acres of freehold land has been undergoing for the past 3 months in Pelangai, Pahang. The land is segmented into 5 sections by category including a sapling nursery and workers' quarters. We aim to plant up to 2,300 trees with 75% as Musang King trees and 25% as Black Thorn trees respectively.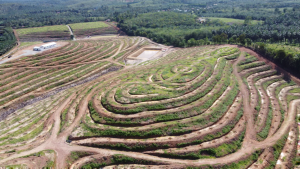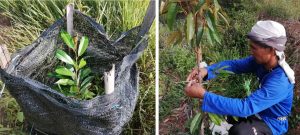 In addition to good soil quality, the terrain has a good elevation with ideal flow of water, perfect for durian plantation. Adjacent lands have luscious greens to keep wind, rain and humidity at optimal levels. Located right beside the main road also serves as a logistical advantage.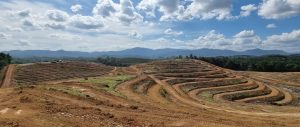 With Newleaf's land development specialist team, development is executed with environmental mindfulness for maximum land utilisation, security and minimal impact on nature.

Roads are planned and built for the most convenient workers' access for plant cultivation, maintenance works and harvesting. With a systematic approach and a strict adherence of SOPs, our well trained farm workers ensure land and tree cultivations are carried out in a safe, efficient and timely manner.

Thanks to our specially designed irrigation system, we are able to rely solely on rain, river and pond water to hydrate all of our durian plants. With strategically positioned rain water harvesting ponds and an elaborate network of customised piping, water is distributed with higher efficiency according to respective areas of the farm with differing water pressures.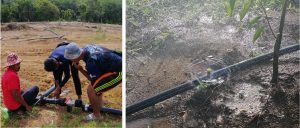 For normal days, a timer-controlled sprinkler system is used. When weather changes create varied needs for water, our team is always attentive and will constantly adjust to changes. As these are sustainable measures that are good for the environment, they also remove any conventional cost for water supply.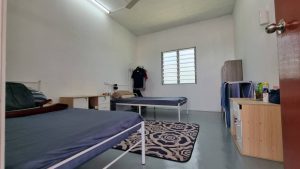 As part of our ESG practice, Newleaf provides clean and comfortable accommodations, with all the necessary living amenities for our farm workers. It is also important to us to ensure they maintain good physical, social and mental health, especially post-Covid 19 pandemic.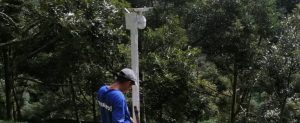 For security purposes, 24-hours Closed Circuit Television (CCTV) cameras are installed throughout the farm to ensure the safety of workers, and to monitor the smooth progress of farm development. With a mixture of undulating terrain and obstructed line of sight across the entire farm, fencing and gating of our perimeter will minimise external risks from wild life and trespassers, such as theft or robbery, asset damage or vandalism, soil and water source tempering, harming of trees and sapling, or any compromise in the security and management of our plantation.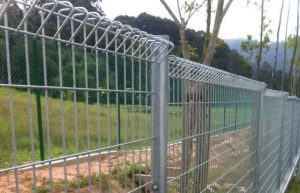 With the current trajectory, we are optimistic to foresee rewarding returns for our valued investors that has entrusted us to be their long term and stable addition to their investment portfolios.
Newleaf Headquarter Business Address:-
Newleaf Plantation Berhad
Technology Park, No. 2, Jalan PJU 3/46,
Sunway Damansara, 47810 Petaling Jaya, Selangor, Malaysia.
t: +603 6201 6336 | f: +603 6201 7337 | w: newleaf.com.my
[/vc_row