The Malaysian durian production volume significantly declined this year. In addition, transport costs were extremely high during the pandemic. That is why the pressure on durian export has been high in the last few months. Manager He, a spokesperson for Newleaf Plantation Berhad, recently shared their insight in the current durian export market.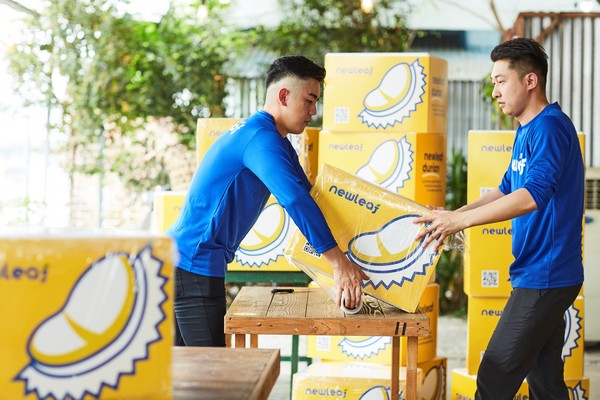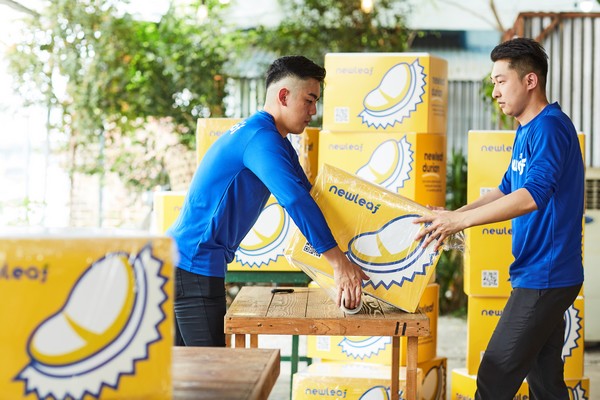 Newleaf Plantation Berhad primarily exports durian to China, Hong Kong, and Singapore. "The number of flights is reduced because of the pandemic. That is why the transport cost is higher. In addition, the production volume of durian is less than ideal. The two combined have pushed the market price of durian up by around 20%. The current wholesale price in production areas is around 80 ringgit [19.39 USD] per kg. And the cost including shipping from Kuala Lumpur to Hong Kong is 110 ringgit [26.66 USD] per kg."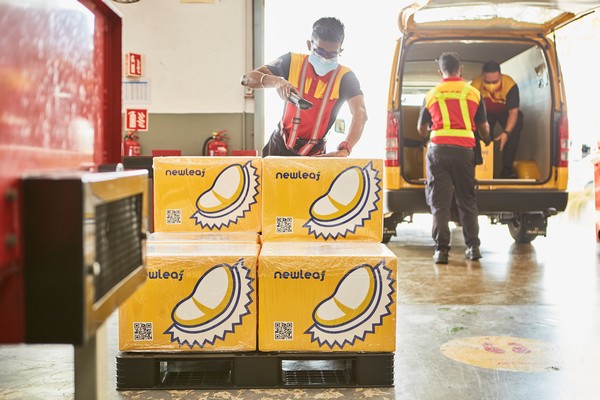 "Although the price is rising, market demand remains undiminished. Consumers are competing to purchase frozen durian. We use DHL to deliver our durian. Together we have set up an express delivery service for durian products. Consumers in Hong Kong are able to order durian from our plantation in Malaysia and receive their order within 24 hours after the durian is harvested."
When asked about the advantages of the durian express delivery service, manager He replied, "Malaysia is a country where durians are harvested when they are fully ripe, but that also means transport requires extra care. The express delivery service clears customs quickly and reduces the transport time, which puts our durian in the hands of our customers as swiftly as possible."
"Fresh Malaysian durian is not yet allowed on the Chinese market. Although the price is rising, that does not seem to affect Chinese consumers much. Chinese market demand for Malaysian Musang King durian remains stable. Chinese consumers particularly enjoy exquisitely wrapped gift packages of premium durian."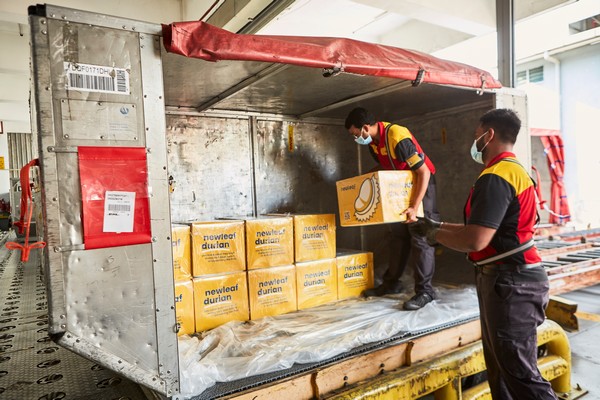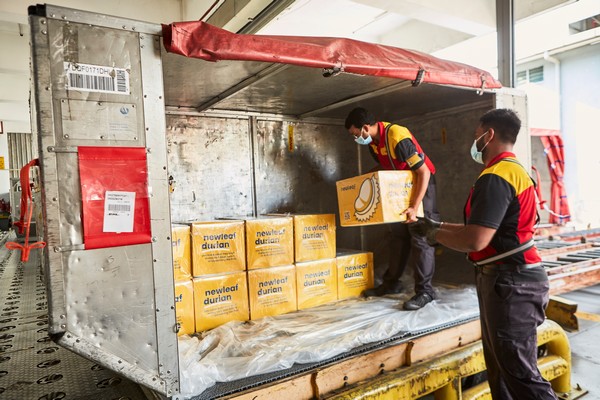 Newleaf Plantation Berhad is a specialized Malaysian durian export company. The company is based in Pahang, Malaysia. This durian season is already coming to an end. Newleaf still delivers, but the supply volume is dwindling. The season will pick up again in June. As market demand grows every year, Newleaf has added an addition 100 acres to their durian plantation. They plan to expand their export volume.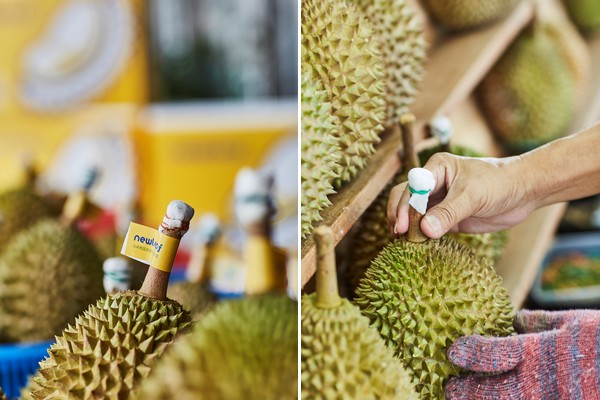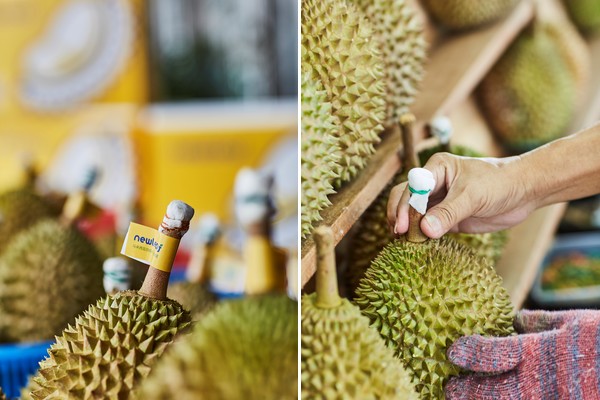 The durian trade between Thailand and China has been growing for several years now. When asked about the distinct advantages of Malaysian durian, manager He explained: "Other durian production areas all harvest the durians before they are ripe. They artificially stimulate the ripening process during distribution. This method has an impact on the flavor of the durian. Malaysian durian are harvested in the traditional manner, when the fruit is completely ripe it falls off the tree and is then processed for the market.
"The natural flavor is much better, as is the product quality, but the shelf life is much shorter. These durian have to be sold within three days or they will spoil. The Malaysian durian require quick-freeze technology and vacuum packaging before they can be sold. They also need careful handling from harvest and processing to transport and retail. If the durian is moved around too much, the fruit flesh starts the fermentation process, and that will create a strong fragrance. We do not want that fragrance until the very last moment. That is why we rap the durian when they arrive in the sales booth, to make sure that the product quality, flavor, and fragrance are all ideal. That is one of the reasons why Malaysian durian are unique."