NOT many crops can rival the kind of glamour and interest that is generated by large-scale commercially grown durians.
What makes durian particularly attractive is the fact that this thorny fruit is one true Malaysian premium agriculture product, especially the grafted premium varieties that have been acknowledged as among the best in the world.
In recent years, more and more farmers have turn to this new golden crop for better profitability. Existing plantations have been cleared and replanted with durian trees and new orchards opened to add to the supply of the fruit.
Newleaf Plantation Bhd is one of the newest players to get on the commercial durian farming bandwagon.
Although new to the game, Newleaf aims to make an impact in the industry which has come to be known for its inefficient small holders, lack of scale and absence of an organised ecosystem.
Newleaf currently owns and operates a 50-acre farm in Raub, Pahang with more than 2,800 trees and is in the process of securing the lease for another 1,000 acres in the nearby district of Rompin.
Founder and managing director Kenny Wan Mun Hoe, along with his partner Keaden Ho, started the company about five years ago to test their hands at planting the increasingly popular cloned durian. But what had initially started off as a hobby quickly morphed into a serious business. The pair started raising funds from investors to open a commercial-scale farm and even laid out an aggressive plan to help feed the fast growing market for premium durians.
It is still looking for additional land, including some potential joint ventures with land owners in different parts of Pahang, to expand its acreage.
The company is one of 14 local firms that have been granted approval to sell fresh durians directly to China since June this year. This opens up a large new market for Malaysian durian and Newleaf intends to make full use of this opportunity.
At the moment, it exports its produce to major cities in China including Guangzhou, Shanghai, Ningbo, Beijing and Hong Kong, using the nitrogen freezing technique to keep the fruit fresh for up to 18 months. Some 80% of its revenue is currently generated from the export market.
Wan says they are also actively seeking out new markets as well as more marketing partners in China that they can work with to expand its reach there. The China market remains largely untapped for Malaysian durian exporters as less than 1% of the population there have tasted Malaysian durian. Even so, the prickly fruit is already the third highest in terms of import value, says Wan.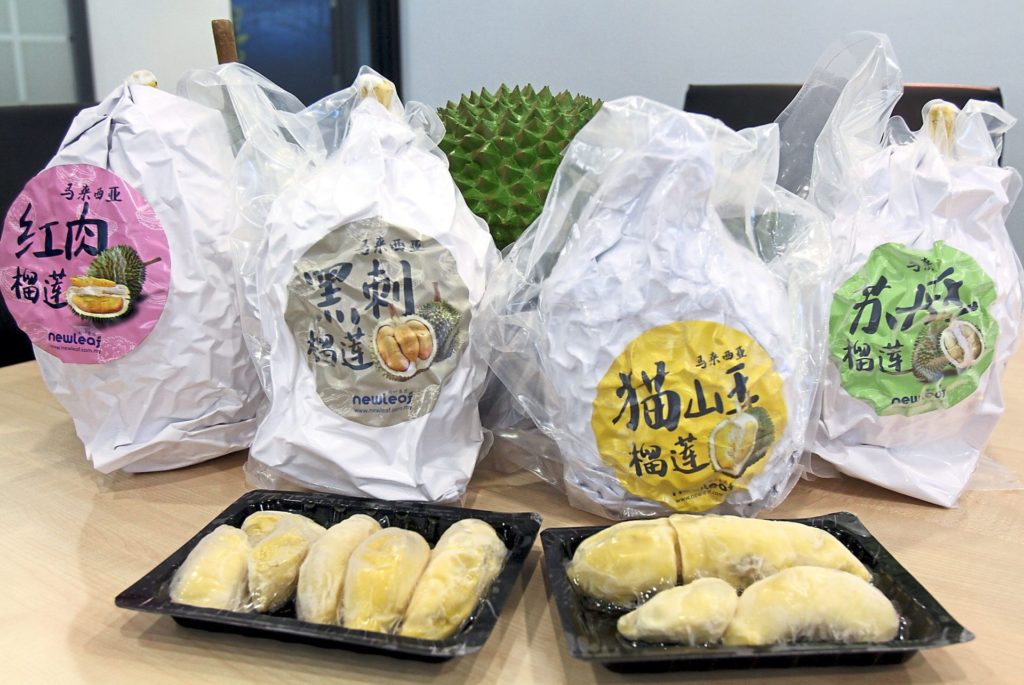 But it's not just the Chinese market that is turning out to be promising as new markets with lucrative potential for Malaysian durian are also emerging. Australia, for example, is one of the fastest growing markets for durians, while talks are ongoing with some importers from the Middle East to open up the market there.
The company expects to continue engaging potential investors, including those from China, to fund its expansion plans for next year. These plans include expanding its factory and acquiring new plantation land and small-scale farms within the durian growing regions in Pahang.
Soaring land prices

The durian craze has only grown over the years. Demand for the premium varieties is strong in both the local and export markets and any supply is quickly snapped up during peak season.
This has not only pushed up prices of the fruit, it has also sent land prices up the roof.
In recent years, agricultural land planted with durians has stood out with astonishing price growth. The durian plantation land market is so hot that transaction prices have more than doubled to new heights in less than five years, says Wan.
He notes that transaction prices for land parcels in Raub used to average around RM120,000 to RM150,000 per acre. Recent transactions are at RM600,000 per acre.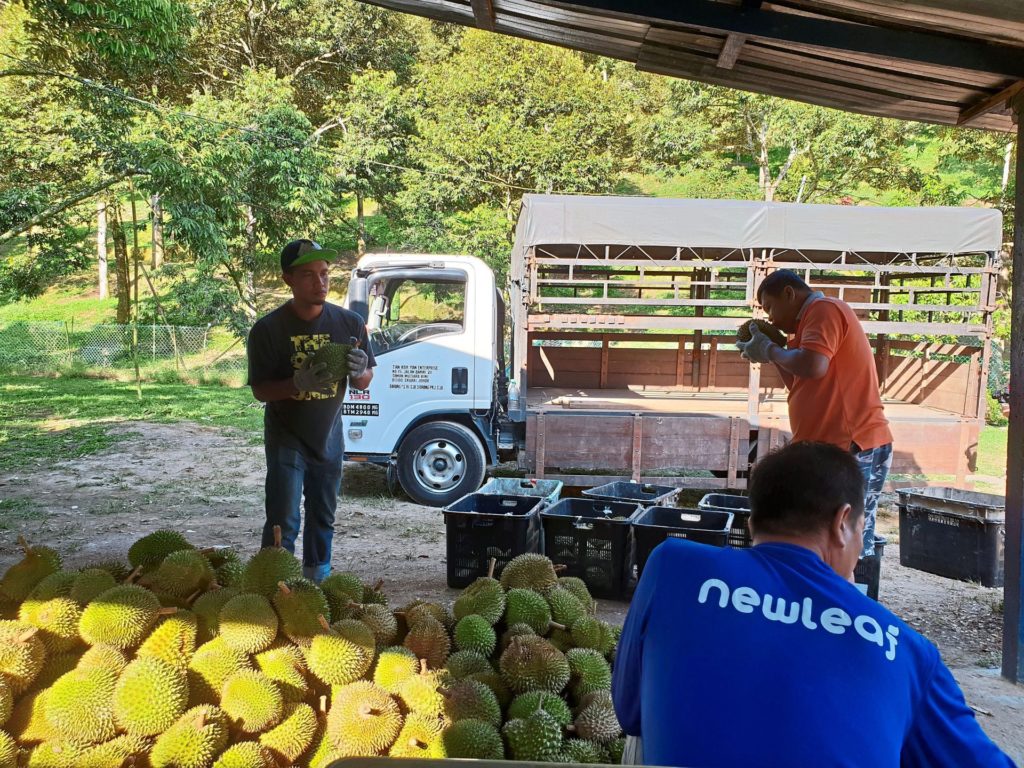 As of 2017, around 72,000ha of land in Malaysia were cultivated with durian trees, according to the Department of Agriculture.
But why concentrate its durian estates in Pahang? While every state in the country can be a potential durian producing region, he explains, Pahang has a unique topography and soil conditions that make the state particularly suitable for large-scale durian planting.
Consequently, he says, Pahang has been producing what many durian connoisseurs describe as the best quality Musang King durian in the country.
"It has been proven that Pahang has the best environment for durian growth, especially for hill-grown durians. Durian trees here are widely believed to yield more fruit, and the durians are not only larger, they also have great texture and taste, thus commanding better pricing as well, " says Wan.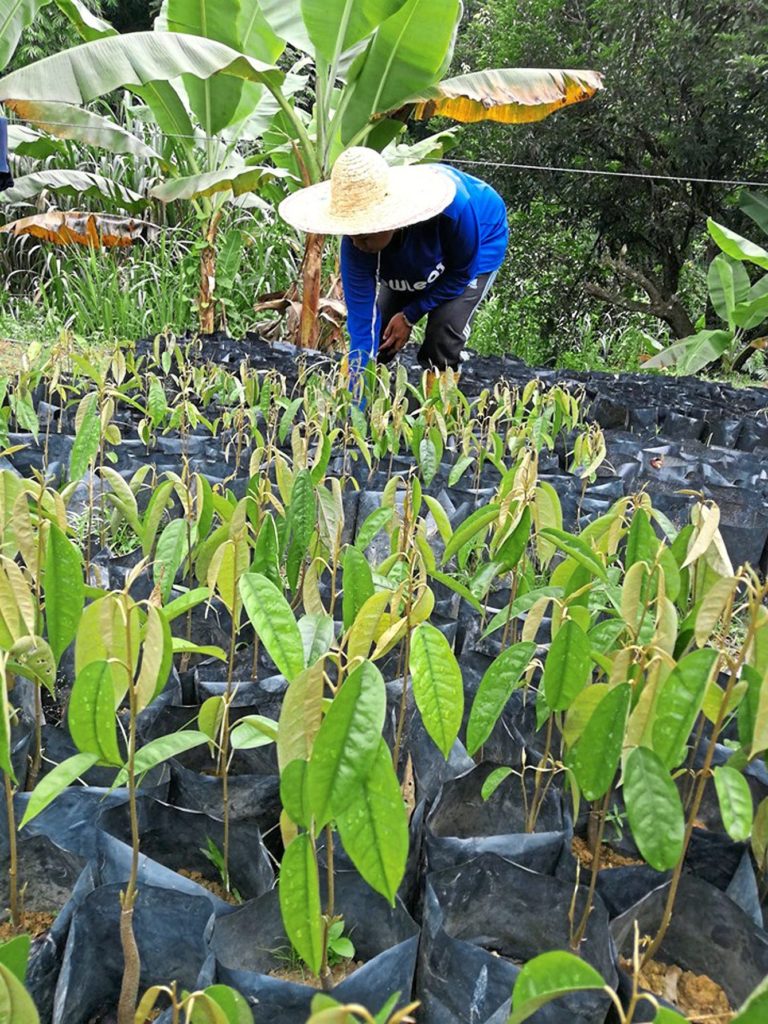 Musang King, or D199 based on its official registration code, is by far the most popular variety, especially among Mainland Chinese consumers. It is no surprise then that the majority of the trees at Newleaf's estate are of the premium variety.
But in recent times, newer cloned durians have emerged, adding to a string of "latest sensation". This includes the Black Thorne variety, which has commanded higher average selling price than the Musang King.
Modern farming
Commercial farming of durians is much more complicated than most people would realise. There are a myriad of factors that could affect the health of the durian trees, and ultimately affect the yield and longevity of the plantation operation.
Weather and diseases are some of the most common problems that affect the growth of the durian trees. But unlike oil palm trees, which have a 25-year life cycle, durian trees can continue to produce fruits even after 100 years. One of the oldest durian trees on record is more than 120 years old and is still producing fruits every season, says Wan.
Modern farming techniques can help a planter better manage an orchard and enhance efficiency and productivity at the farm.
It used to take at least five to six years for a durian tree to mature and start bearing fruits. But advancement in farming technology, especially with grafting techniques and use of better fertilisers, has managed to shorten the timeline to around four years now.
However, the local durian plantation sector is currently largely run by first generation planters who have not fully employed the use of modern tools to maximise the potential of their plantations.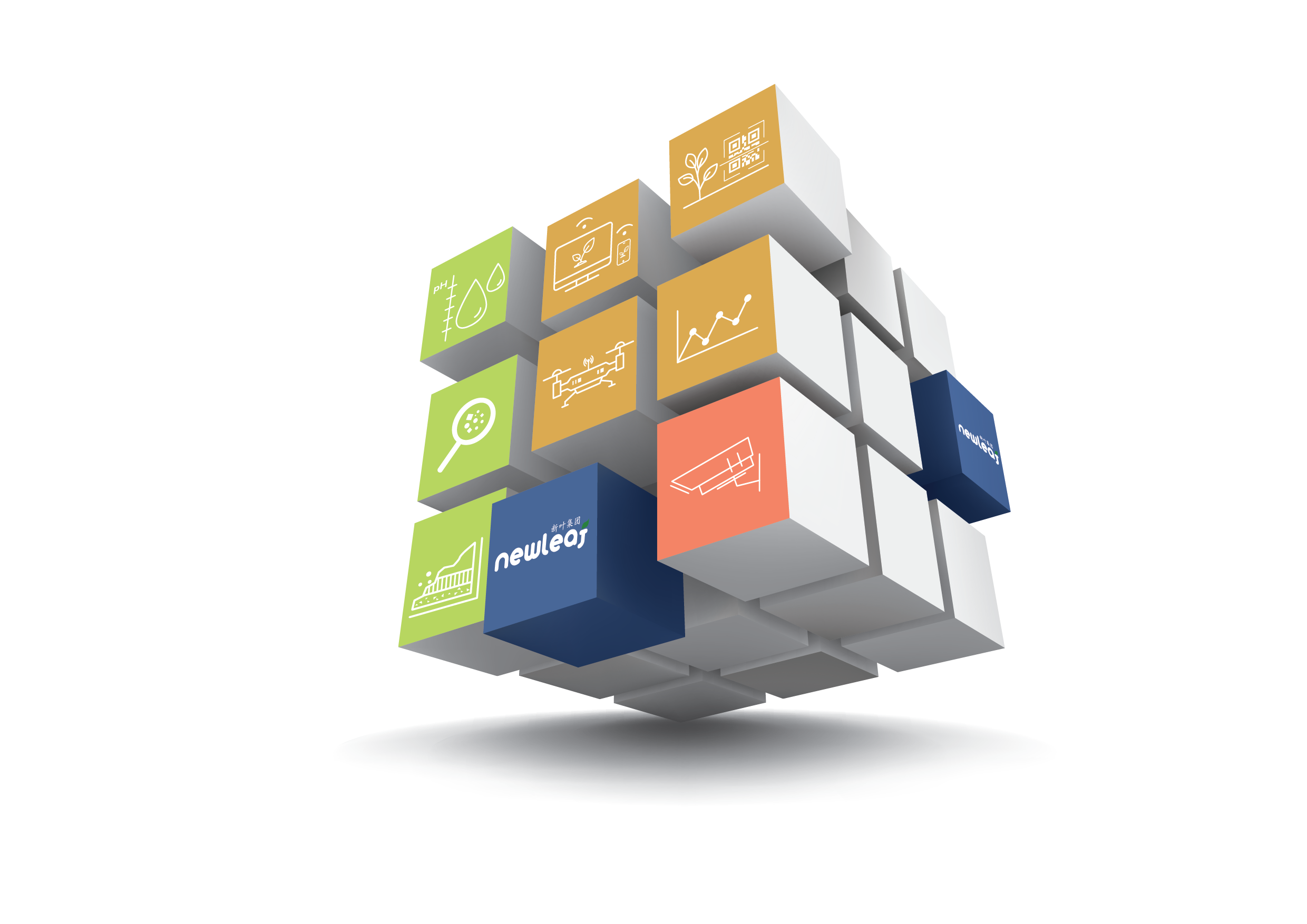 In that sense, Newleaf has an advantage. The company has its proprietary intelligent farming system iFarm, which includes sensors to detect air temperature and humidity, the soil moisture and pH value, a data management system to record each individual tree's health condition, harvest, fertilisation, and other vital information, according to Wan.
The company aims to start adopting some of the most advanced technology and sustainable farming practices which are used in other countries such as China. But these technologies generally require a larger amount of investment and effort in the early implementation stages and in the maintenance of the IT system.
Nevertheless, Wan says Newleaf has been ahead in the sector with its application of modern agricultural practices and new farming techniques such as a fall-prevention roping system to secure the fruit's grade and value, as well as QR code for better and more efficient plantation management.
Wan also dismisses concerns that there would be an oversupply of fruits – thereby affecting prices and reducing the appeal of durian-related companies like Newleaf – as new durian farms mature over the next few years. Given that the consumption of durians in other countries is only in the early stages, there is a lot of room for demand to grow.
Going forward, Wan says Newleaf is also looking to move downstream as there is potential to develop durian-based food, which is equally attractive to the consumer market.
In fact, Newleaf is expected to complete the acquisition of a manufacturing plant by the end of this year to help its expansion plan.
Wan acknowledges that there are many challenges in building up a successful large-scale commercial durian farm. Given the long gestation period and the volatile nature of the durian trees, maintaining a good quality farm can be a particularly thorny venture.
But as most entrepreneurs would know that successfully navigating past the thorns can get you to a very rewarding and fruitful end.
Media article link : theStar