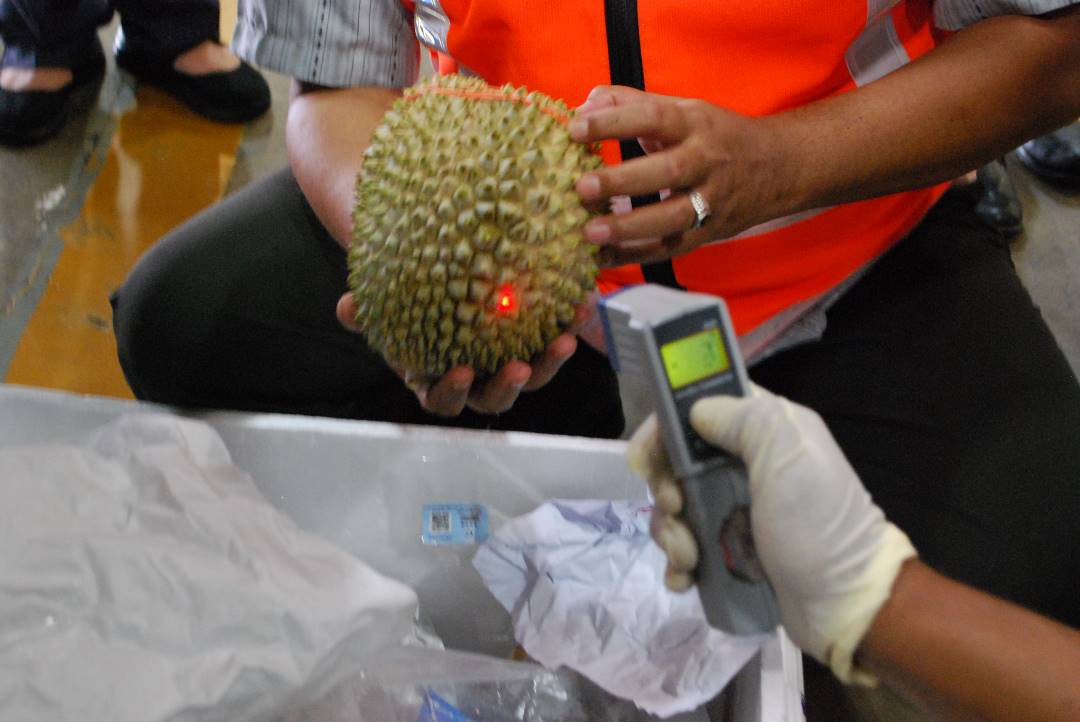 We are thrilled to share some remarkable updates from Newleaf Manufacturing, as we continue to thrive and set new milestones in the industry. Our dedication to excellence and commitment to quality have been recognized through various certifications, and we are proud to announce that Newleaf Manufacturing is now GMP, HACCP, and GACC certified.
The CHINA GACC (General Administration of Customs of China) is a regulatory authority in China responsible for overseeing customs and import/export activities. For us at Newleaf Manufacturing, obtaining the CHINA GACC certification signifies our compliance with China's customs regulations, allowing us to export our premium frozen durian products to this vast and dynamic market.
GMP (Good Manufacturing Practice), HACCP (Hazard Analysis Critical Control Points), and GACC (General Administration of Customs of China) certifications are a testament to our relentless pursuit of quality and safety. These certifications ensure that our manufacturing processes adhere to the highest industry standards, allowing us to deliver products that meet and exceed our customers' expectations.
Triumphant Growth: newleaf Export Revenue Surges over 387% from 4 Million in 2021 to 15.5 Million Ringgit in 2022



Newleaf Manufacturing has been making strides in the global market, successfully exporting our premium frozen durian products, including frozen whole fruit, frozen durian pulp, and frozen durian paste, to several countries, including China, USA, Australia, Hong Kong, and Singapore. While we value all our export markets, we have identified China as our primary target market due to its vast potential and growing demand.
Our export revenue has experienced significant growth, increasing from MYR 4 million in 2021 to MYR 15.5 million in 2022, reflecting a remarkable growth rate of 387%. Several factors have contributed to this success. Our dedication to maintaining high-quality standards, evident through certifications like GMP, HACCP, and GACC, has helped build trust and loyalty among our customers.
As we continue to pursue excellence and innovation, Newleaf Manufacturing remains committed to providing top-quality products to our valued customers in both existing and new markets. As we look ahead to 2023, we are projecting an even more impressive revenue of 40 million, which further solidifies our position as a prominent player in the global durian industry. We are optimistic about our future growth prospects and will strive to solidify our position as a prominent player in the global frozen durian market.
For more information about export enquiries, kindly email lianlay@newleaf.com.my